Fox Interactive was a video game publisher and developer mainly concerned with titles based on 20th Century Fox properties.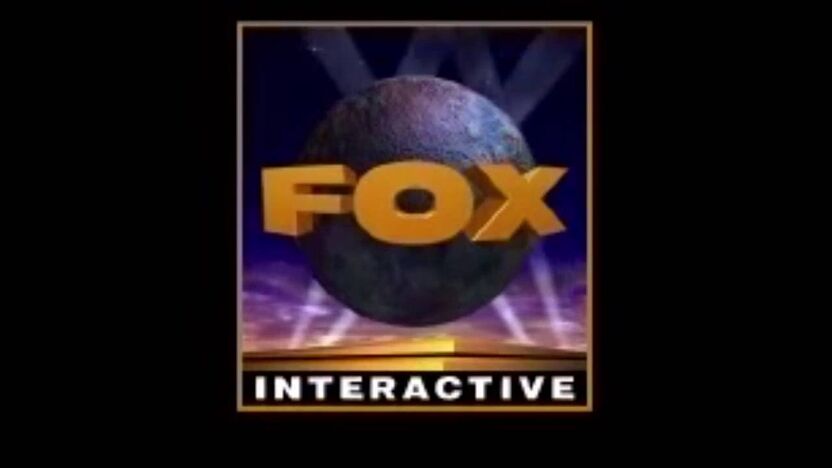 Above is the logo of Fox Interactive, (1996-2002)

Fox Interactive was formed in May 1994, headed by former Time Warner Interactive executive Ted Hoff, and was a division of Fox Video, the home media distribution part of 20th Century Fox. The company published games based on 20th Century Fox film and movie properties, as well as some original titles like Croc: Legend of the Gobbos.
Their first two games were The Pagemaster, based on the film of the same name, and The Tick, based on the Fox Kids cartoon series of the same name. Fox Interactive also released 2 arcade games, Die Hard Arcade and The Simpsons Bowling with Sega and Konami respectively.
In May 2001, Vivendi Universal Games took over all publishing duties for Fox Interactive. The company would eventually be sold by Fox to them in 2003. Fox Interactive also shut down as their Ice Age game for GBA was poorly recieved, as well as the Game Boy Color and Nintendo 64 games of Ice Age being scrapped.
After the closure of Fox Interactive, video games based on 20th Century Fox properties are licensed out to other third party publishers or on mobile devices, are published by the successor to Fox Interactive, Fox Digital Entertainment.
List of Fox Interactive games
Edit
Alien Trilogy
Alien: Resurrection (video game)
Aliens versus Predator (1999 video game)
Aliens versus Predator 2
Aliens Versus Predator: Extinction
Anastasia: Adventures with Pooka and Bartok
Buffy the Vampire Slayer (2002 video game)
Buffy the Vampire Slayer: Chaos Bleeds
Buffy the Vampire Slayer: Wrath of the Darkhul King
Croc (2000 video game)
Croc 2
Croc: Legend of the Gobbos
Die Hard Arcade
Die Hard Trilogy
Die Hard Trilogy 2: Viva Las Vegas
Die Hard: Nakatomi Plaza
Die Hard: Vendetta
Fox Sports College Hoops '99
Futurama (video game)
Ice Age (video game)
Icebreaker (video game)
Independence Day (video game)
N2O: Nitrous Oxide
No One Lives Forever 2: A Spy in H.A.R.M.'s Way
The Operative: No One Lives Forever
The Pagemaster (video game)
Planet of the Apes (Game Boy Advance, Game Boy Color)
Predator: Concrete Jungle
Sanity: Aiken's Artifact
The Simpsons: Cartoon Studio
The Simpsons: Hit & Run
The Simpsons: Road Rage
The Simpsons Skateboarding
The Simpsons Wrestling
The Simpsons: Night of the Living Treehouse of Horror
The Simpsons: Virtual Springfield
The Tick (video game)
Titan A.E. (CANCELLED GAME)
The X-Files Game
The X-Files: Resist or Serve
Community content is available under
CC-BY-SA
unless otherwise noted.